About the Australian Embassy in Serbia
Head of Mission
The Australian Ambassador to Serbia is Ms Ruth Stewart.
Contact information
Embassy address:
8th Floor, Vladimira Popovica 38-40, New Belgrade
Telephone: +381 (0)11 330 3400 - Fax: +381 (0)11 330 3409
Visas & Immigration Fax: +381 (0)11 330 3441
For visa enquiries please contact Home Affairs' Global Service Center + 61 2 6196 0196
How to find us:
The Australian Embassy is located on the 8th floor of the GTC business centre "19 Avenue" in the New Belgrade block 19A (building on right-see picture below).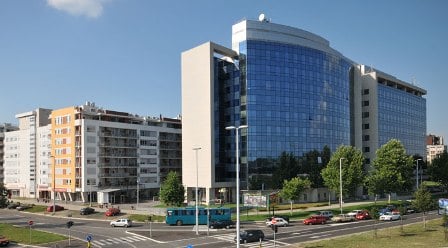 Parking is generally available around the premises but the embassy is also close to public transport (Tram lines-7, 7L, 9 & 13; Bus lines-95 & Minibus lines- E1, E3 & E6. The black symbol on the map below indicates were the Australian Embassy is located.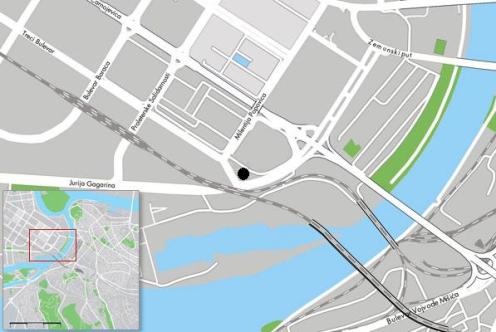 Opening hours
The Embassy is open Monday to Friday 08:00-16:00 except for public holidays (see below).
Public holidays
The Embassy will be closed for the following public holidays in 2018
Tuesday, 25 December 2018 - Cristmas Day
Wednesday, 26 December 2018 - Boxing Day
Thursday, 27 December 2018 - Additional Holiday
Friday, 28 December 2018 - Additional Holiday
The Embassy will be closed for the following public holidays in 2019
Tuesday, 1 January 2019 - New Year's Day
Monday, 7 January 2019 - Orthodox Christmas Day
Friday, 15 February 2019 - Statehood Day
Friday, 19 April 2019 - Good Friday (ACT)
Monday, 22 April 2019 - Easter Monday (ACT)
Friday, 26 April 2019 - Orthodox Good Friday
Monday, 29 April 2019 - Orthodox Easter Monday
Wednesday, 1 May 2019 - Labour Day
Monday, 27 May 2019 - Reconciliation Day
Monday, 10 June 2019 - Queen's Birthday
Monday, 7 October 2019 - Labour Day (ACT)
Wednesday, 25 December 2019 - Christmas Day
Thursday, 26 December 2019 - Boxing Day
Friday, 27 December 2019 - Additional DFAT Holiday
Employment
The Australian Embassy in Belgrade is recruiting new Locally Engaged Staff (LES), as part of its biggest expansion since the embassy was established in Serbia (former Yugoslavia). We are looking for professionals to fill various positions, in our Department of Home Affairs.
We are searching for candidates to fill the following ongoing (i.e. permanent) vacancies*:
1. VISA PROCESSING OFFICER
2. SENIOR PROCESSING OFFICER
3. SENIOR INTEGRITY OFFICER
4. OPERATIONS MANAGER
*for some positions, we will be recruiting more than one LES
Employment conditions
Successful applicants will be offered an ongoing (i.e. permanent) contract.
Employment terms and conditions of service are governed by the Embassy's Locally Engaged Staff Terms & Conditions.
Successful candidates will require a police clearance before commencing employment.
If you think you are a suitable person for the above mentioned job/s, please follow the link below to read the details of the job descriptions, as well as for applying for the job/s. Each job must be applied for separately.
https://www.amrislive.com/wizards_v2/ahc/vacancyList.php
Deadline for applying is 22nd November 2018, 23:59 UK time.